Everything We Know About Bitcoin DeFi So Far (Part Deux)
Jul 11, 2023
The BRC-20 narrative exploded unto the crypto scene in early May 2023 as the ecosystem grew from $5M to $1B in 14 days! Interest has died down since then, but things are cooking 🍲 under the surface.
@Smb_Vc recently put out an interesting Medium article on BRC20s (#OrdFi) that caught our attn.

They're wondering what happens next with this narrative, and so are we!

Here's what we know so far...👇
What this post will cover...

1️⃣ BRC20s: what are the facts?

2️⃣ BRC20s: what are the cracks?

3️⃣ BRC20s: who's leading the pack?

4️⃣ BRC20s: is it all speculation? 👇
1️⃣ What are the facts?
Fact #1: Devs are experimenting.

Fact #2: Degens are "investing."

Fact #3: Narratives are forming.

Fact #4: Market caps are growing.

Fact #5: We are all early as f*ck! 👇
Facts - Do Your Own Research
2️⃣What are the cracks?
Crack #1: We have an indexer problem.
Crack #2: We have a limited functionality problem.
Crack #3: We have a unified standards problem.👇
Cracks - Do Your Own Research

3️⃣Who's leading the pack?
Most BRC20s are just memes, but some are more than that... At the top of the list (in our humble opinion) sit two projects:
Let's look at their pros and cons👇
ALEX builds Bitcoin primitives (DEXes, lend/borrows, launchpads, yield farms) using
@stacks
as the smart contract layer and as the settlement layer. They've built a functional BRC20 Dex, ticker = $B20
So, what are the $B20 DEX pros?👇
PROS:
(1) It's a live/working product (still in Beta, tho)
(2) 21 trading pairs already available, 10 pairs awaiting approval.
(3) Alex devs have been building for > 2 years.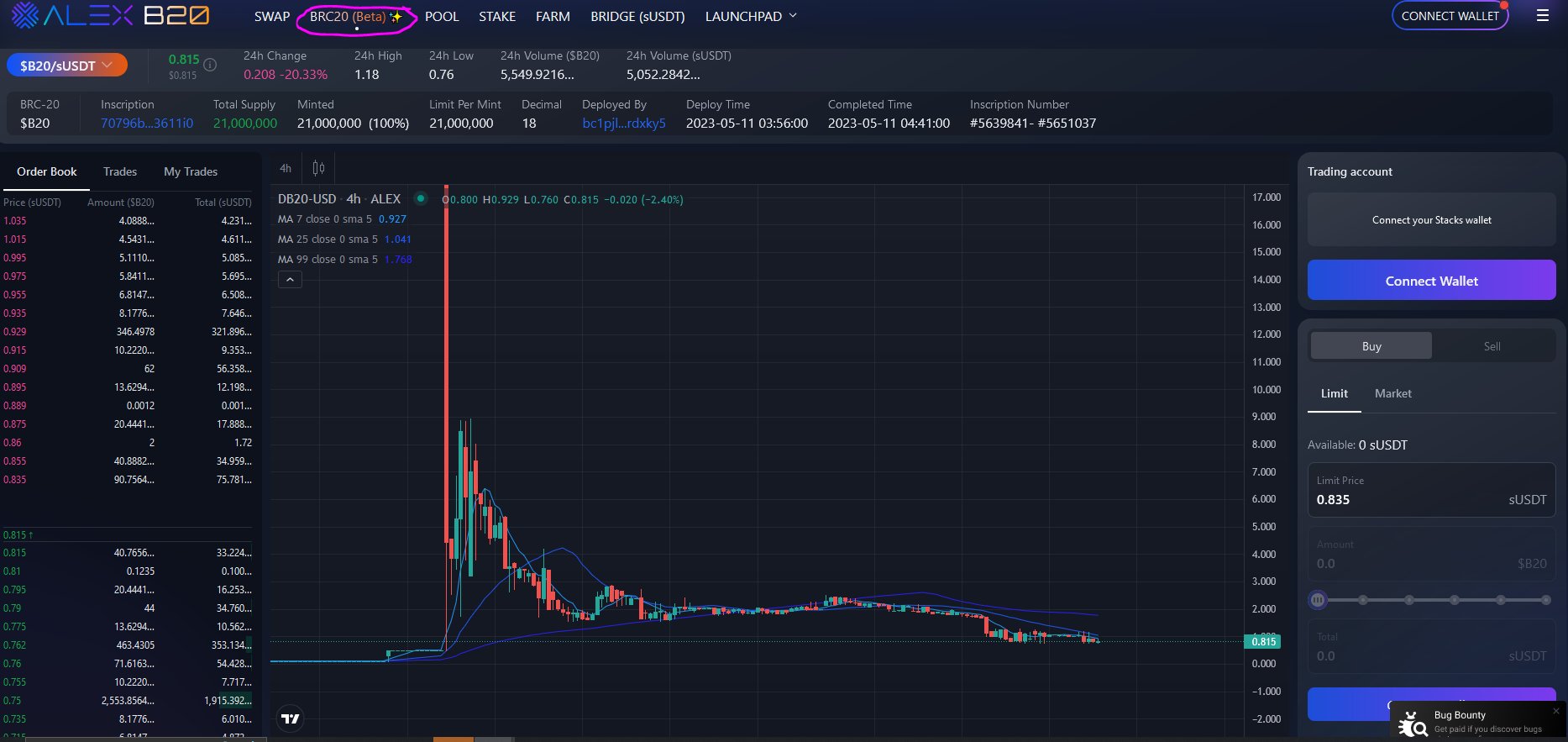 CONS:
Surely, there are several, but the primary problem with $B20 (again, in our humble opinion) is this: Using it requires bridging collateral. Whether Bitcoiners will ever be willing to bridge #BTC (en masse) for DeFi purposes is a real issue...
We don't think they ever will. At least that's what the data says (so far). For more info on this issue go listen to the start of this conversation👇
June 4, 2023
2️⃣
@oshifinance
$OSHI is a DEX protocol based on the BRC20 standard, aka an AMM. It's one of several projects being worked on by TheOrd, a DAO whose mission it is to develop open-source solutions to allow other devs to build decentralized protocols using registrations.👇
PROS:
What's so good about $OSHI?
BOSS is an Indexer and more...
BOSS is literally everything EXCEPT a Blockchain!
BOSS could allow a bridge-less DeFi exp for Bitcoiners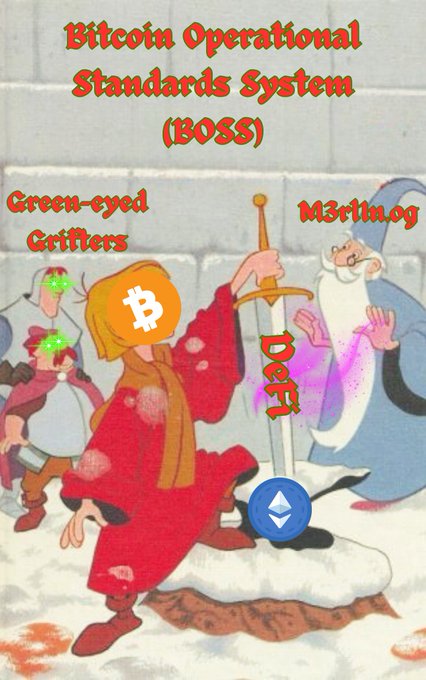 BOSS - Do Your Own Research

Learn more about this bleeding-edge tech here👇
1) Not sure what BOSS is?

You're not alone, it's straightforward when you see it but until than it's hard to believe a simple solution can solve such a big problem.

BOSS = Bitcoin O-perational Standards System & is being developed by @M3rl1nOg & @oshifinance team.

A thread... pic.twitter.com/j7zkUUxLUW

— Lfg0x1 (@Lfg0x1) June 8, 2023
CONS:
Its hard to find downside to a project that (as far as we can tell) is the only one tackling
#OrdFi
's problems head on. However... The tech is very experimental, it may or may not succeed. Only time will tell.
4️⃣Is it all speculation?
Honestly? For the most part, yes. However, the history of technology is very clear:
Early experimentation leads to breakthroughs few thought were possible, and those create new paradigms.
History likes to repeat itself, so... do your own research!